Producenci
Opcje przeglądania

Strona zawiera informacje o alkoholu i jest dozwolona wyłącznie dla osób pełnoletnich.

Czy masz ukończone 18 lat ?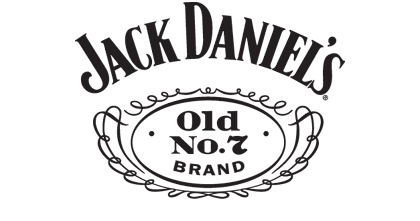 Jack Daniel's to najbardziej rozpoznawalny przedstawiciel Tennessee Whiskey. Prowadzimy nasz sklep z myślą o jak najprostszej dla Państwa obsłudze, dlatego zdecydowaliśmy o takim oznaczeniu tego działu.
Jest to bliźniacza kategoria dla Bourbonu zawierająca wszystkie jego cechy i właściwości plus jeden odróżniający je atrybut. Chodzi tutaj o Lincoln County Process - czyli proces filtrowania destylatu przez grubą warstwę węgla drzewnego z klonu cukrowego, co powoduje wyeliminowanie z trunku ostrych i nieprzyjemnych aromatów. To najważniejsza różnica między Tennessee Whiskey a Bourbonem, a pozostałe unormowania prawne są takie same dla obu kategorii. Zainteresowanych szczegółami odsyłamy do zakładki Bourbon. 
Sklep Propaganda oferuje Państwu bardzo szeroki wybór whiskey Jack Daniel's, poczynając od podstawowych modeli kończąc na koneserskich egzemplarzach z limitowanych edycji.